Sales – Service – New Business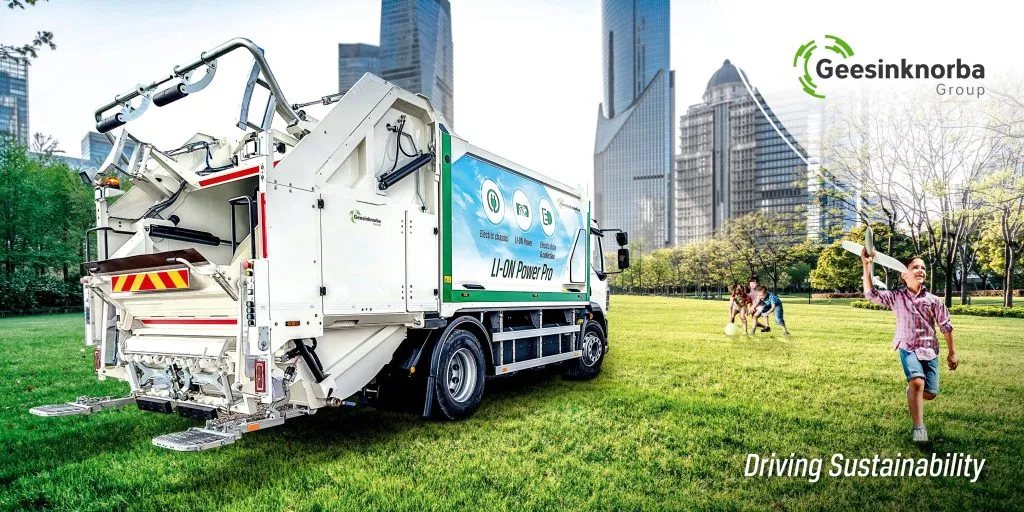 Geesink Norba is a leading company in the waste management sector. Geesink Norba HQ is based in the Netherlands but has business in 39 countries all over the globe. Geesink Norba has a Vision which says: "It is our mission to become a global leading company in the waste management industry by driving the decarbonation of waste products and services". Geesink Norba has 600 employees, 97 service locations, 57 service vehicles, 32 spare part warehouses to serve the 7500 refuse collection vehicles in operation. In the Swedish operation, which serve the Nordics, it is approx. 30 employees and a turnover of 200 MSEK. For more information, please visit www.geesinknorba.com .
Do you want to be part of a global company's future in the Nordics?
As Key Account Manager you work closely with your customers and potential customers. This role is a key position in the company, and it will mean that a lot of effort will be to continue the positive sales trend but also look for new ways to fulfil the customer needs in the future. To find new opportunities in a changing market where the launching of the multifractional recycling system will increase the needs from the market. The market potential the coming years is huge.
As Key Account Manager, you are overall responsible for sales to customers which can both be in the public sector and in the private sector. You work with tenders, follow up on deliveries and KPI's such as customer satisfaction, response time, warranty costs etc.
We would like you to have some sort of relevant technical background. A couple of years' experience into sales, i.e., Key Account Manager or in an equivalent position. Your technical/sales experience is of course essential, but we value your personal abilities very highly. It is important that you can combine a strong interest for proactive sales with building long term relationships with your customers. In the company you have a team of field service technicians to support you but also technical support at the office in Kalmar.
Since this is a global organization, you must be used to the English language. The companies' office is in Kalmar, but your position is placed in Stockholm and mainly focusing on customers in the Stockholm/Mälardalen region and in the northern part of Sweden. As Key Account Manager you report to the Commercial Manager.
Interested?
If you have any questions, you are welcome to take a first confidential contact with Håkan Cöster at Högström & Co. You will reach him on + 46 70 519 5850. Since we work with open selection, we would like to have your application as soon as possible. Your application, which will be handled confidential, you will send to [email protected].
Welcome!
All our advertisements will remain on our website until the position is filled.